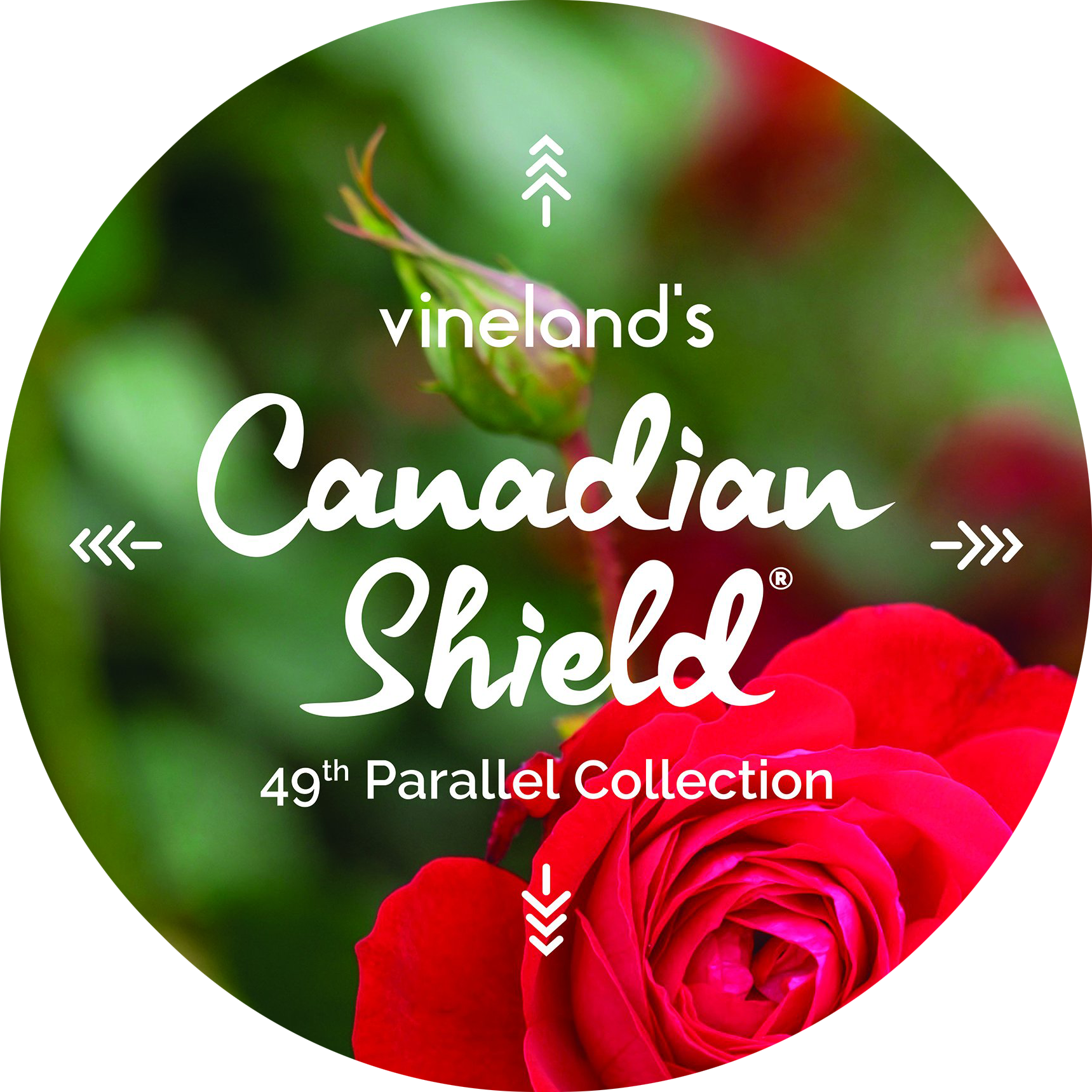 The Canadian Shield® rose is a low-maintenance versatile garden and landscape rose with a spread of 90 to 120 cm and a height of 120 to 150 cm, plenty of full, red flowers and glossy green foliage. It's a repeat bloomer that stays stunning throughout the entire garden season.
Canadian Shield® is a cold hardy and black spot disease resistant rose cultivar released in 2017. It has dark red flowers that are very full (over 40 petals) and is self-cleaning. This rose blooms profusely throughout the growing season. Plants grow to 150 cm x 120 cm with glossy green foliage.
With no worry about black spot disease, Canadian Shield® plants need occasional watering when soil gets dry. Prune this rose in the early spring or fall to give the bushes the desired shape.